Published:
Towards Independence provides personalised curriculum for students
Staff at Ipswich Special School, Queensland, Australia, chose to deliver ASDAN's Towards Independence (TI) programme because it supports State guidelines on creating individualised curriculum plans.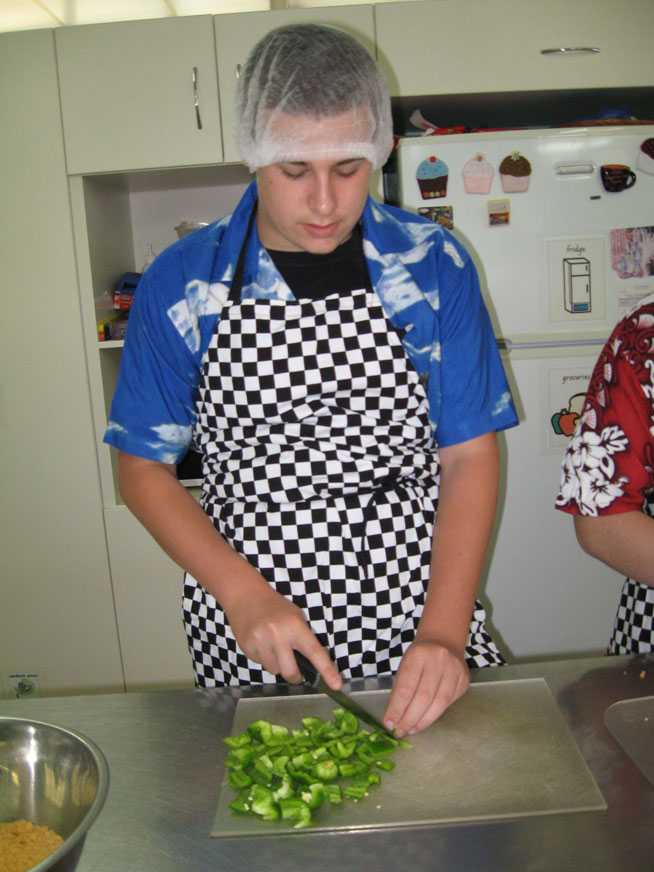 "Each TI module chosen was personalised to fit the individual abilities of learners," said Jenny Warren, Senior School Coordinator, Ipswich Special School. "The teachers like the fact that one module will cater for all students who have different disabilities in their class. The pupils like the variety of the tasks, the hands-on approach and having input and ownership over their learning. They also benefit from practising a wide variety of tasks and improving their learning by engaging in real-life experiences."
The school delivers a wide range of TI modules including Meal Preparation and Cooking; Independent Living; Using Transport; Craft Making; and Out in the Community. On Thursdays and Fridays, learners participate in design and technology activities at the school, drawing on TI modules including Business Enterprise and Pottery and Ceramics.