Published:
Dubai student unleashes her creativity and develops confidence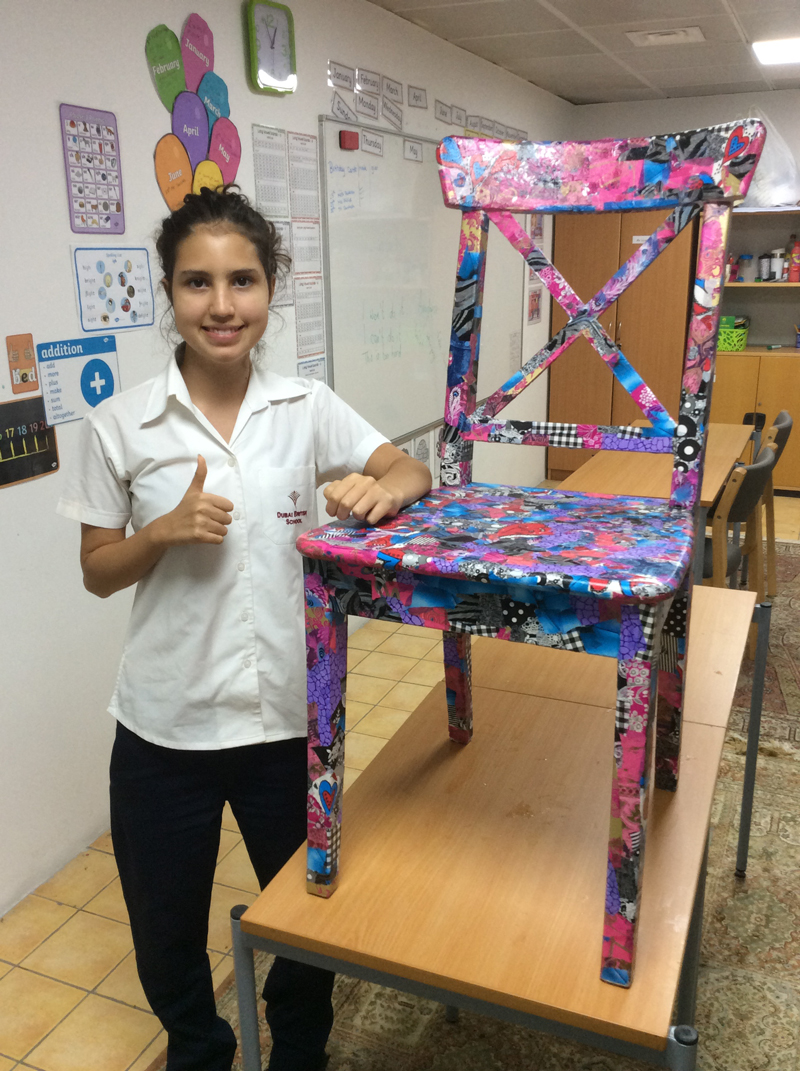 Mia, a 14-year-old with special educational needs, was having difficulties at Dubai British School, United Arab Emirates.
"She would be sitting on her own and what was happening in class would not engage her," said Teresa Parker, Learning Support Assistant at the school.
"Mia was struggling to access our curriculum which is why we started delivering ASDAN's Towards Independence course – we wanted to introduce a flexible programme that could be built around Mia's interests."
Since she started Towards Independence a year ago, Mia's experience at school has improved significantly and she has so far gained three certificates for modules she has completed.
"Mia is very creative and likes arts and crafts," said Teresa. "She used the Towards Independence creative studies modules to produce artistic prints, which we displayed around the school as part of an exhibition. Doing this activity sparked something in her and she was very proud of her work. She became more comfortable with people – she was eager to present her work to anyone who was interested. To see Mia develop this confidence and happiness from her achievements was amazing."
Other activities Mia has participated in as part of Towards Independence include making a bird box with support from staff, helping groom horses at a local equine centre and cooking. "Towards Independence has opened up possibilities for Mia that were not previously available."
Teresa has been recommending the course to colleagues in the sector. "I think Towards Independence is amazing and it very much meets our needs. The guidelines help you provide a broad curriculum and you are free to deliver the course in whatever way best meets the needs of learners. The teaching and learning resources are fantastic too – they give you great ideas for planning and delivering activities."