Asher Craig
Asher has over 20 years' experience working in education, training and skills, community development, recruitment, diversity and the socio-economic development of young people and Black and Minority Ethnic communities.
Asher was appointed to the board of the former West of England Learning and Skills Council in 2001 and also the Ethnic Minority Business Forum, established by the then government's Department of Trade and Industry. She has led several successful organisations and partnerships, including as chair of the Bristol Regeneration Partnership, co-founder and chair of the Black Development Agency, co-chair of the NHS National Primary and Care Trust Development Programme and has been a member of government task forces. Most recently Asher has been appointed to Avon and Somerset Police's Recruitment Advisory Board.
Asher has also been a Trustee of a number of national and local grants bodies including the National Lotteries Charities Board Regional Advisory Panel (Big Lottery Fund) and Quartet Community Foundation. Asher worked for a national charity and endowment fund from 1999 to 2004 and has established a successful management consultancy.
Asher has been working in the education, training and skills field in recent years, specialising in post-16 education, and has been part of a team that led a transformational change programme for a local authority department.
Asher is currently establishing a new community interest company, which will provide advocacy support for people with mental health issues, older people and those within the criminal justice system in addition to delivering consultancy services.
Alison Delyth (chair)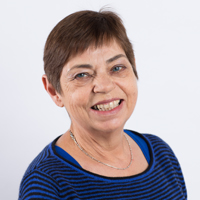 Alison was approved as Trustee in September 2010. Following a 13-year teaching career in primary and secondary schools in Bristol, she moved into educational management, working for the local authorities of Nottinghamshire, Hampshire and BANES (Bath and North East Somerset). Before retiring, she was the Director of Education for the London Borough of Southwark. Between 2007 and 2009, Alison undertook interim assignments, including five months as the Director of Children's Services in Poole.
Alison became familiar with ASDAN through her work with special schools and appreciated the many additional opportunities ASDAN created for young people who were not able to access the more common academic routes. She is a governor at two secondary schools in South Gloucestershire.
Julie Dyer
Julie joined the board in 2007, having been a teacher in special schools for more than 20 years, working with pupils with a wide range of special educational needs across the 3-19 age group. She has been Deputy Head of Milestone School in Gloucester, Headteacher of St Nicholas School in Chippenham and is currently Headteacher of Three Ways School in Bath. She has a B.Ed. honours degree in Special Education, a BA honours in Psychology and an M.Ed. in Autism
Julie has worked with the ASDAN curriculum and resources for many years in all the special schools she has taught in. She described being asked to become a Trustee as 'a privilege'.
She is passionate about ensuring that all children with special educational needs have access to achievement – especially for students with PMLD who require additional resources and expertise to help them achieve. Julie believes it is important that ASDAN continues to offer this group of students an opportunity to have their achievements recognised.
Martin Grant (vice-chair)
Martin joined the board of trustees in June 2012 and has more than 40 years' experience in teaching and senior management in schools, local authorities and the private sector. He is currently a self-employed education consultant as well as a volunteer for a local community group and a social enterprise organisation.
Under his leadership of the school improvement, refugee and asylum seeker services, the London Borough of Camden achieved beacon status for school improvement and was commended by the Department for Education and Skills, Ofsted and the Commission for Racial Equality. Martin joined Tribal in 2001, undertaking a series of senior officer interim management assignments and managing the establishment of several new-build secondary school academies.
He became aware of ASDAN through his work as a local authority adviser and school inspector. Fellow trustee John Simpson encouraged Martin to increase his involvement with ASDAN following his move to Bristol.
Gary Williams
Gary was the Business Development Director (Learning and Skills) for Tribal Education. Following a period in hotel management, he joined the Further Education sector in 1980; he was a lecturer and senior lecturer at Newcastle College and subsequently Head of Faculty at West Suffolk College. In 1989, Gary was appointed Vice-Principal at Newark and Sherwood College, where he then became Principal from 1990 until 1994.
In 1995 Gary took up the post of Principal and Chief Executive of Weston College in North Somerset. In both roles Gary operated a number of Higher Education programmes within the colleges' curriculum portfolio.
In September 2000 Gary was appointed Executive Director of the Learning and Skills Council for Wiltshire and Swindon. In this role he was responsible for the planning and funding of all post-16 provision in the area.
During his principalships, Gary was commissioned by the Further Education Funding Council for England, Local Education Authorities and the Learning and Skills Council (LSC) to provide a range of support services to the college sector including advice on the recruitment and selection of principals, governance advice following poor inspection grades and leadership development and training.
In 2000 Gary joined the newly created LSC as one of the first group of Executive Directors.
Peter Scholey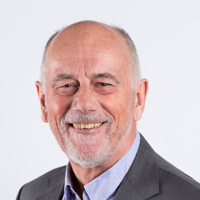 Peter is an accomplished senior leader, consultant and former Headteacher with more than 40 years' experience in education. He has considerable knowledge of the secondary education sector and has undertaken senior roles with Wyvern Community Sports College, Bristol Excellence in Cities Partnership and Bristol City Council. Peter has worked with a range of clients in the education, design and construction sectors in areas such as academies and Building Schools for the Future. He provides insights into the challenges of educational transformation and the need to raise standards in schools. At present, Peter shares his expertise as an education, design and leadership consultant with schools, academies, federations and local authorities.